HELLO,
MY NAME IS MRS LINDA MORGAN, I'M 45YRS OLD SINGLE WOMAN FROM GHANA. I WANT TO RELOCATE TO YOUR COUNTRY. THE REASON FOR MY ACTION IS DUE TO THE PROBLEM I HAVE WITH MY HUSBAND WHICH LEAD TO DIVORCE. HE HAS MAKE LIFE SO DIFFICULT FOR ME TO THE EXTEND OF FIGHTING ME SPIRITUALLY ALL BECAUSE OF WHAT I WORK HARD TO ACHIEVE. AS AN INDEPEDENT WOMAN, I HAVE ENOUGH RESOURCES THAT I CAN USE TO MAKE MYSELF COMFORTABLE FOR MY RELOCATION. ALL I WANT FROM YOU IS TO ASSIST ME IN ALL ARRANGEMENT THAT NEEDED TO BE DONE BEFORE I CAN RELOCATE TO YOUR COUNTRY. I WANT TO ACQUIRE MY OWN HOUSE AND A CAR FOR PERSONAL USE. ALSO ENLIGHT ME ON BUSINESS OPPORTUNITY IN YOUR COUNTRY. HOPE YOU WILL BE HONEST AND FAITHFULL WITH ME.

I AWAIT YOUR RESPOND.
PLEASE NOTE THAT I'M NOT ASKING YOU TO PAY A PENNY TO ANYBODY. ALL I WANT IS TO HELP OUT TO START A NEW LIFE.
Date: Mon, 14 Jun 2004 07:33:03 -0700 (PDT)
Hi Linda,
I have no problem with independent women. I too am 45 years old and single. I would love to meet you. Let's exchange pics.

Love,
Donny O
Casual Donny
From: "Linda Morgan" <
linmor1958@hotmail.com
>
To:
theosmonds2000@yahoo.com
Subject: Dear Donny
Date: Mon, 14 Jun 2004 07:47:44 +0000
Thanks, for your response, I will appreciate it if you can help me out. Check attachment to see mi pics. one of me personally and one of me and my cousin who is in charge of everything i want to do. Get back to me as soon as you can .
Thanks,
Linda
Date: Mon, 14 Jun 2004 07:33:03 -0700 (PDT)
From: "Donny Osmond" <
theosmonds2000@yahoo.com
>
Subject: Re: Dear Donny
To: "Linda Morgan" <
linmor1958@hotmail.com
>
Dearest Linda,
You must tell me more about yourself and send me pics. The attachments you sent were text files. I'll look forward to hearing from you.
Love,
Donny
From: "Linda Morgan" <linmor1958@hotmail.com>
To: theosmonds2000@yahoo.com
Subject: Dear Donny
Date: Tue, 15 Jun 2004 08:10:25 +0000
Goodmorning,
Hope everything is alright at you end.
My name is Linda Morgan as you know, i'm 54yrs old presently in Ghana, I'm single, I have 2kids. Sill planning to get married. Hobby: i love to be romantic, sexy freek and a caring woman.
Did you recieve my pics yet?
Let me know more about yourself and what did you intent to do with me?
Thanks,
Linda.
Date: Tue, 15 Jun 2004 07:27:29 -0700 (PDT)
From: "Donny Osmond" <theosmonds2000@yahoo.com>
Subject: Re: Dear Donny
To: "Linda Morgan" <linmor1958@hotmail.com>
Hello Linda Morgan,
Thank you for getting back to me. I hope that you got my picture. Do you find me attractive? I would love to see your picture. Please send. The sexier the better.

I like the way that you describe yourself.

I'm 45 years old. I'm working in a recording studio in Ogden UT. I used to be a big singer and even had a TV show back in the 70's. But then disco came along and people didn't like my music anymore. But I made a lot of money back then and I don't really have to work now, I just do because I need to get out of the house. I like skydiving, singing and dancing.

I have five boys. I am recently separated from the mother of my kids, Marie. I believe she my have sabatoged my parachute and caused me to have a skydiving accident. I'm still in recovery from that.

People, including my old fans, tell me that I am very handsome and have very nice teeth. I love sex and enjoy totally spoiling my woman. I know how to treat a woman right. Marie had it very good. I bought her a huge house, all the jewelry and clothing she could ever want. Now I'm just paying her cash since we split. No choochee choochee with her at all.

So Linda, I'll look forward to hearing more from you and knowing more about you. If things work out, maybe you would considering coming to Utah?

Love,
Donny

P.S. Here's another pic of me.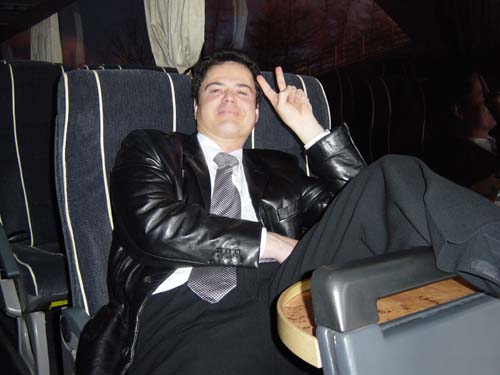 Donny on Tour Bus
Date: Tue, 15 Jun 2004 16:17:58 -0700 (PDT)
From: "Linda Morgan" <linmor1958@yahoo.com>
Subject: Dear Donny (Check Pics Here)
To: theosmonds2000@yahoo.com
Hope everything is alright with you. I would like to congratulate you for your achievement both in the past and presently. Also sorry towards your wife's attitude. Believe that if people are telling you that you are handsome, That's exactly what you are. You look very cute.
I will be very happy to see you over there in Utah if things work out for 2 of us. Due to my present situation, i find it difficult to do somethings here as i have lost all i have here and this really done a big damage to me.
Thanks to my cousin Barrister Mathew Arewoh for beign there for me since. Donny, I will want you to help me and i'm ready to do anything for you in reward as i know that one good turn deserves another.
Like i said in my second email to you, Except the money that i deposited over there in europe, I dont have anything to bank on again. What happen have teached me a big lesson in my lifetime. But i thank God that i'm still alive to witness the better day ahead. Left to me alone, I have handed over everything to my cousin to deal with you directly as i have to be very carefull in whatever i'm doing right here and the guy live in the nearest neighbouring country, so it makes everything to be more secured. I will love it if you can talk to him and see how you can both work things out to get me over this terrible time.
Here is the name and email again, Barrister Mathew Arewoh, barristermathewarewoh@yahoo.com. I believe you will have my pics from here, One of me personally and other one of me and Mathew. Please Donny, I want you to do all your best to make me happy. Regards to your kids. Will be looking forward to hear from you.
Thanks,
With Love.
Linda.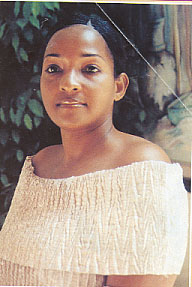 Lovely Linda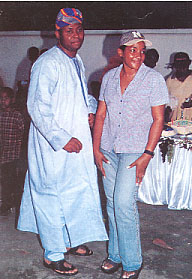 Cousin Mathew Dancing With Linda
Goodmorning Donny,
Hope all is well with you and your family. I have not heard from you since i sent my last email to you. I'm worried about your silent.
Are you mad at me? Please dont be mad at me if at all you have done it. I really need you to help me out.

Please respond immediatelly you recieve this email and let me knoe what's happening.

Thanks,
Linda.
Hey Linda,
Howz it going? Of course I'm not mad at you, silly girl. I was out of town with "The Osmonds" on a music tour with a bunch of other 1970's stars. They were all there, the Partridge family, KC and the Sunshine Band, Captain and Tennille, the Jackson 5 (minus Michael who is on trial for sleeping with little boys), the Village People, Bay City Rollers and Three Dog Night. Do you know any of these bands? Do you like American music. If you get over here, I'll introduce you to a whole lot of musicians. Do you sing or play an instrument? I may be able to get you into a band since you are so good looking.

I love the pictures you sent. I've printed them and framed them and they are now on my desk here at the computer. I'm looking at you now. You look so young. How old are you? You're not going to get me arrested are you? LOL Anyway, take care and write me back you silly girl.

Love,
Donny Osmond
(do a Google search on the Net if you want to see some of my old music stuff)
I'm very happy to hear from you again. How i wish to be with you to attend the show.
Music was great in the 70's cause i have grown up and it was really unbeatable not unlike this computer age.
Ofcourse, I know the Partridge family, KC and the Sunshine Band and the the Jackson 5. As you know that Micheal is known all over the world. I love american music and that's what i do listen to.
I wish to train for Spanish Guitar when i get to America. I dont play any instrument for now but i'm interested in instumental. When i wanted to go into it fully, that was when the problem with mu ex-husband started.
I'm 45yrs old like as i mentioned in my first letter. I can't get you arrested with CIA or FBI, but i will just arrest you with LOVE......................
Concerning my RELOCATION plan, Donny, i really want you to help me out here. I want you to do this for me... NOT someone else............ Please try and consider my situation. Things are difficult for me here................ I have talk to my cousin the lawyer and i told him about you......... he really like this asking me that how did i met you as i know that you are one of the american stars of the 70's.
Let me know whatever you want to know about this?????????
Should i ask him to contact you? his name is Barrister Mathew Arewoh and email is
barristermathewarewoh@yahoo.com
.
And if you want to know anything about the money, Ask and your question will be answered. i know you are richer than me but i want you to accomodate me under your umbrella.
Please Donny, I want you to do something very fast please i beg you in God's name.
Thanks,
With Love.
Linda.
(Messing with kissing cousin Barrister Matthew)
Dear Barrister Mathew Arewho,
May the holy god of Jesus Christ of Latter Day Saints bless you and your family. Allow me to introduce myself. My name is Donny Osmond. I recently have developed a relationship with Linda Morgan and she has asked me to contact you.

Ms. Morgan has asked me for some assistance in arranging for her relocation to the United States of America. I am interested in doing this. She has assured me that this is a legimate dealing and that she is not asking for any money. It is not clear to me what your involvement will be in this activity. Please explain.

Before we proceed, I have some concerns because I have a photograph given to me by Ms. Morgan. It appears to show you and Ms. Morgan engaging in a dance. I am attaching this photo. Are you indeed dancing in this photo? It is important that I know. If you are indeed a cousin of Ms. Morgan, I must inform you that it is considered very improper for cousins of the opposite sex to dance together here in America. With the exception of West Virginia and Arkansas it is banned by the Church of Jesus Christ of Latter Day Saints. Is this kind of behavior legal and acceptable in Ghana? Again, it is very important that I know this information before we proceed.

Sincerely,
D. Osmond
Dearest Linda,
How are you my sweet little hot chocolate lady? I hope that you are well. You will be glad to know that I took some time to contact your cousin the lawyer. Hopefully he will understand that my intentions are very honorable, well mostly honorable LOL, with you. Hopefully he will help you with your move. I have to ask a silly question. Are the two of you dancing in that picture that you sent me?

I just love my picture of you and I have it by my computer in a nice frame. You have such a lovely smile and a personality to match. I can't wait for you to ARREST me with your love! I'll have the handcuffs ready!

I am so glad to hear that we like the same kind of music. I have been singing, playing guitar and piano since I was a kid and I will personally teach you anything you want to learn when you get here. Do you sing? I would love to hear your voice. I could get you in the recording studio, OneBadApple, where I work.

Tell me, is your ex-husband still in the picture. Is he going to try and hold you back from the move? How old are your children? What are their names? My soon-to-be ex-wife is Marie and she is always hassling me and asking me for more money to support her lifestyle. She is very greedy and loves to spend my money. I will be so glad to say goodbye to her. She has a job, but she just wants to spend my money. Anyway, enough about ex's.

Will you send me some more pictures sweet Linda?

Love and Kisses,
Donny
(Cousin Matt drops the bait on Donny)
MY NAME IS BARRISTER MATHEW AREWOH .
I WANT TO THANK YOU FOR YOUR CONCERN AND ATTENTION TO MRS LINDA MORGAN CONCERNING HER RELOCATION PLAN.
MRS LINDA MORGAN IS MY COUSIN AND SHE IS A VERY NICE WOMAN.
WE BOTH DEVELOP THIS RELOCATION PLAN DUE TO THE PROBLEM SHE HAS WITH HER EX-HUSBAND AND THIS HAS CAUSED ALOT OF DAMAGES TO HER.
I HEREBY ASSURE YOU THAT THIS TRANSACTION WITH HER IS 100% LEGAL. AND THE REASON FOR MY INVOLVEMENT IN THIS MATTER IS BECAUSE HER CASE IS SENSITIVE AND SHE NEED TO BE VERY CAREFULL IN WHATEVER SHE WANT TO DO IN ORDER TO BE SUCCESSFULL.
I WAS THE ONE THAT ADVISED HER INITIALLY TO DEPOSITED THE FUND IN QUESTION OVERSEA AND THAT'S THE ONLY THING SHE HAVE LEFT FOR NOW.
I DONT KNOW MAYBE SHE TOLD YOU OR NOT? BUT THE TOTAL AMOUNT SHE DEPOSITED IS US$10.5M AND THE FUND IS IN HOLLAND AMSTERDAM.
IF YOU WANT MORE DETAILS ABOUT WHERE THE FUND IS, I CAN GIVE YOU.
ME AND MRS MORGAN HAVE SIT DOWN TO DISCUSS BETTER ABOUT THIS AND I MAKE HER UNDERSTAND THAT THIS MIGHT TO BE EASY TO GET THIS DONE, BECAUSE IT'S DIFFICULT TO SEE SOMEONE THAT WILL HELP FREE OF CHARGE AND SHE MAKE ME UNDERSTAND THAT SHE'S READY TO GIVE ANYBODY THAT HELP HER 10% OF THE FUND, WHILE 20% WILL GO FOR HER HOUSE AND CAR PLUS OTHER EXPENSIS THAT MAY COME UP IN THE PROCESS. WHILE THE REST 70% WILL BE FOR HER BUSINESS INVESTEMENT WHEN SHE GET TO USA.
I WILL WANT YOU TO TELL ME IF YOU WILL BE ABLE TO TRAVEL TO HOLLAND AMSTERDAM ON HER BEHAVE AS SHE WANT TO TAKE YOU AS THE BENEFICIARY OF THE SAID FUND? AND SOME LEGAL PAPERS WILL HAVE TO BE SIGNED THAT WILL AUTHORISE YOU TO WORK WITH HER.
YOU ASK ME WHY DID I HAVE TO DANCE WITH HER, HERE IN AFRICA, WE DONT BELIEVE IT'S WRONG TO DANCE WITH YOUR COUSIN THE WAY ME AND LINDA DID IN THE PICTURE. WE SIMPLY DONT HAVE ANYTHING AGAINST IT.
LET ME KNOW IF I ANSWER YOUR QUESTION OR NOT?
TO PROCEED, I WILL WANT YOU TO GIVE ME YOUR CONTACT DETAILS AND TELEPHONE NUMBER.
YOU CAN CALL ME TO THIS NUMBER: 234-803-379-9238.
I WILL BE WAITING TO HEAR FROM YOU.
YOUR'S SINCERELY,
BARRISTER MATHEW AREWOH.
Dear Barrister Arewho,
How are you? Thank you for replying. I tried to call but the line was busy. I'm happy to help out any way that I can. I guess I can get over the dancing thing between you two even though it seems pretty weird to me.
Anyways, I have just a few questions about this whole thing. Just so that I'm in the know on what's happening.
1. How did Linda get $10.5 million dollars?
2. Why did she deposit it in Holland Amsterdam
3. Is it money that was acquired legally?
4. Since you're a lawyer, why don't you go to Holland Amsterdam to get the money?
5. If I have to go to Amsterdam Holland, would you write me a letter so that I can give it to my boss as an excuse to take off time from work?
6. Where exactly is Holland Amsterdam?
Do me a favor, please don't dance with Linda any more. I want to make sure that the two of you are just cousins and that there's no hanky panky going on. Our church believes that cousins should not dance because this could lead toward sin. I strongly believe that.
Donny O

I BELIEVE YOU ARE OK AS I'M HERE TOO. YOUR BELIEVE MAKE ME UNDERSTAND THAT YOU DONT LIKE COUSINS TO BE DANCING WITH EACHOTHER AND I WILL PUT A STOP TO THAT TOO.

QUESTIONS:
1, LINDA GOT THE USD10.5M FROM A OIL CONTRACT THAT WAS AWARDED TO HER SOME YEARS BACK.
2, SHE DEPOSITED THE MONEY IN HOLLAND FOR FUTURE PURPOSE.
3, THE MONEY WAS ACQUIRED LEGALLY
4, NOTHING WRONG WITH ME GOING THERE BUT UNDERSTAND THAT SHE'S NOT TAKING THE MONEY BACK HOME BUT TO USA.
5, THERE WILL BE A LEGAL PAPER THAT WILL BACK YOU UP AS THE RIGHT PERSON ON BEHAVE OF LINDA
6, THE FUND IS WITH E-UBANKING & FINANCE

I WILL DO THE FAVOUR FOR YOU NOT TO DANCE WITH LINDA ANYMORE. GET BACK TO ME AS SOON AS YOU CAN.

HAVE A NICE DAY.
YOUR'S SINCERELY,
BARRISTER MATHEW AREWOH.
Dear Barrister Mathew Arewho,
How are you? You are an amazingly intelligent and giving man to be so supportive of your cousin. Thank you for understanding and honoring my religious beliefs about dancing. Are you a religious man also? Are you a member of a church there in Ghana? Tell me more about yourself, your family, your job. I am very curious and very interested.

Thank you for the information. I still must ask the question about how Ms. Morgan came about getting an oil contract. Was she born into a wealthy family? Did she hold land that was discovered to have oil? I must also ask if the ex-husband holds claims to any of this wealth? Could he be a problem in this situation? We may have to deal with him and I will be counting on you to help with that. Do you understand what I mean?

Let me know how things are going brother. May I call you brother? Please feel free to call me brother.

Brother Donny O
Hope all is well with you.
Thanks for contacting my cousin. Let me know when he get back to you.
The name of my kids are ken & Dorris. I'm divorce with my ex-husband and he's NO more in the picture.
How are your kids? Hope they are all doing good. my regards to them.
Donny, I will like you to work things out as a matter of urgent. I'm sick and tired of this place. PLEASE HAVE THIS IN MIND ALWAYS.
Thanks,
With LOVE.
Linda.
Lovely Linda,
So good to hear from you again. Thanks for thinking of my kids. They are really great kids and I try to take care of them, even though their mother Marie is a total beyotch. The boys are Jimmy, Billy, Bobby, Sammy and little Donny Jr. Marie is working at a dance club at nights and so she watches the boys during the day and I watch them at night.

Yes, I have made contact with cousin Mathew. We are working together on plans to get you relocated to the U.S. Did you have a particular city in mind where you wanted to live? I would like to invite you to stay with me as long as you would like in Ogden Utah in the western United States. We are almost all Mormons here and are a very close clan. This is a very nice town and we'd love to have you stay wtih us.

Please send me an updated picture. I'm sending you a picture of one of my album covers. Also, tell me what you like in a man and how you like to be treated in the old bedroom.

I'll be busy with Mormon church activities for the next few days but get back to me soon my love!

Donny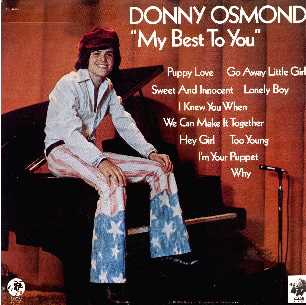 The King of Bell Bottoms
I BELIEVE YOU ARE DOING FINE AS WELL. TO LET YOU KNOW, I'M A CHRISTIAN AND I HAVE FAITH IN GOD MORE THAN ANYTHING. MRS MORGAN CAME ABOUT THE OIL CONTRACT THROUGH ONE OF HER FRIEND WHO IS A TOP GOVERNMENT OFFICIAL. HER EX-HUSBAND DONT CLAIM ANY OF HER WEALTH BUT HE MAKE SURE THAT SHE LOST EVERYTHING THROUGH HIS SPIRITUAL ATTACK. AS A CHRISTIAN, WE HAVE TO FORGIVE DOES THAT TRESPASS AGAINST US. OFCOURSE, YOU CAN CALL ME YOUR BROTHER AND WILL CALL YOU SAME.

I WANT YOU TO FURNISH ME WITH YOUR CONTACT DETAILS AND TEL NUMBER.

WHY IS IT THAT YOU DONT CALL ME? I AWAIT YOUR RESPOND.

YOUR'S SINCERELY,
BARRISTER MATHEW AREWOH.
011234-803-379-9238.
Dear Barrister Mathew,
Hey dude. What's up? I tried to call about three times. Line was busy. What time is it there anyway? E-mail works best for me because I'm out and about so much if you know what I mean. And besides I don't want Marie picking up the phone if I'm not in. I am revealing my personal information to you as a brother would.
1) A copy of my drivers license is attached
2) My fax number 1-661-885-XXXX (secure) (my real fax)
3) My home mailing address is
555 Elm St Apt #5 (phony address)
Ogden, Utah 84401
or my fan club mail at (actual D.O. fan club address)
51 W. Center Street #424
Orem, UT 84057
So about this money that Linda got through a "friend". What kind of "friend" just gives you $10 million? Were they lovers? You can tell me, I won't say anything to Linda. I want to know that this is no mago-mago (this is pidgen Nigerian for illegal money. Thought I'd try and impress the Barrister with my command of the Nigerian language). Something just doesn't sound right man. I need to know the truth.

Anyway, what are you doing to help her get the money man? I'm anxious to get her over here and get her in the sack.

With Godly and Manly Brotherly Love For You And Your Family,
Donny Osmond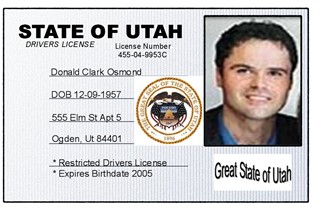 An Official Phony State of Utah I.D. Card
GOODMORNING,
I BELIEVE EVERYTHING IS ALRIGHT AT YOUR END. HERE IN AFRICA, IF YOU HAVE FRIENDS IN GOVERNMENT, ONCE THE RELATIONSHIP IS OK, ONE WILL HAVE OPPORTUNITY TO ACHIEVE SOMETHING REASONABLE. MRS LINDA GOT THE MONEY FROM THE CONTRACT SHE EXECUTED. ATLEAST IF YOU ARE INTO BUSINESS, YOU WILL MAKE PROFIT AND THE USD10.5M IS HER PROFIT OF THE CONTRCT.

I GOT YOUR INFORMATION AND YOU HAVE PROVE TO ME THAT YOU ARE TRUELY WHAT YOU CALL YOURSELF. I WANT TO KNOW HOW YOU WANT TO WORK OUT THINGS AT YOUR END TOWARDS THE TRAVELLING TO HOLLAND. GET BACK TO ME AND LET ME KNOW YOUR PLAN?

YOUR'S SINCERELY,
BARRISTER MATHEW AREWOH.
Brother Matt,
I hope that you and your family are well and without disease. I could possibly get away from here in late July. I have a lot of commitments, some of them are singing events, before then. Will you meet me there? Who am I meeting at the bank? Let me know. I am familiar with Amsterdam, having traveled there as a young rock and roll star. If late July works, I'll be confirming tickets soon.

Also brother Matt, you did not answer my questions about Linda's relationship with the so called government official "friend". Was he a lover of her's? Don't worry, it won't change my mind about Linda one way or another.

Brother Donny
GOODMORNING MR DONNY,
THANKS FOR YOUR CONCERN ABOUT ME AND MY FAMILY. E ARE ALL DOING GOOD AND I BELIEVE YOUR'S ARE DOING FINE TOO. ONCE END OF JULY IS YOUR CONVINIENT TIME, NO PROBLEM.

I WILL TAKE MY TIME TO DISCUSS THIS WITH THE FINANCE COMPANY SO THAT THEY WILL LET ME KNOW HOW THINGS WILL GO.

LINDA FRIEND THAT I MENTIONED, SHE IS A WOMAN NOT A MAN. THEY GROWN UP TOGETHER AND THEY HAVE BEEN FRIENDS FROM CHILDHOOD. LET ME KNOW IF YOU ARE SATISFY WITH THIS?

YOUR'S SINCERELY,
BARRISTER MATHEW AREWOH.
Brother Matt,
May God's great hands be blessing you and your family at this time. Thank you for the speedy reply. You are truly an intelligent and noble man. I enjoy doing business with you. You are very honest, efficient and capable. I wish we had lawyers like you in America. Ever think about immigrating tot he U.S.? There's a lot of work for a good lawyer here.

Anywho, I finally understand the situation with Linda and her childhood friend. I can understand that happening. People become close just like brothers or sisters when they are young. So, very good explanation. I'll accept that.

Keep me informed with your communications with the bank officials. Let me know dates, locations, etc. Let me know what I need to bring other than a passport. My passport is expired but I'm sure I can get it renewed quickly.

Brother Donny
Hope all is well with you and your family. Sorry for not been able to respond to you since, I have somethings that's bordering ("bordering" how cute!) me here and i need a helping hand.

I love your kids name and i will be happy to meet them as soon as possible. Nothing will stop me to live where you live. You are the only person that i know and i will definately live where you are. Thanks for start working thimgs out with Mathew.

Sorry for this short email, I'm not happy that's why it's like this.
I pray to get things settle as soon as possible.

Thanks,
Linda.
Lovely Linda,
I love you and can't wait to see you. I wish I was there to take care of you. Is it your ex-husband that's bordering you? If it is, I'll fly over there and kick his big fat butt. You just say the word my lady and I will be there. How big is he anyway?

We could fly back together to Utah with your kids.

Your Knight In Shining Armor,
Donny
FOR THE LAST HOUR I HAVE BEEN READING DONNY'S E-MAILS TO AND FROM YOU. I KNOW EXACTLY WHAT YOU'RE UP TO. AND I KNOW WHY HE'S BEEN SO SECRETIVE LATELY. YOU'RE TRYING TO STEAL MY MAN. FOR YOUR INFORMATION DONNY AND I ARE STILL MARRIED. WE MAY HAVE HAD SOME PROBLEMS BUT WE HAVE FIVE CHILDREN TOGETHER. ARE YOU SOME SORT OF HOME WRECKER? DO YOU FEEL GOOD ABOUT DESTROYING THIS MARRAIGE AND THE LIVES OF FIVE VERY FINE YOUNG BOYS?

YES, I KNOW DONNY IS HANDSOME AND CHARMING. HE HAS A GREAT SMILE, GREAT TEETH AND A HOT BODY. AND EVERYONE WANTS TO GO TO BED WITH A ROCK AND ROLL STAR FROM THE 70'S WHO HAS A BOAT LOAD OF MONEY. HONEY, I WANT YOU TO KNOW THAT YOU'RE NOT THE FIRST AND YOU PROBABLY WON'T BE THE LAST. BUT I KNOW HOW TO HANDLE YOUR TYPE FROM EXPERIENCE.

I'M JUST WARNING YOU TO STAY AWAY FROM DONNY.

JUST FOR YOUR INFORMATION, I'M GOING TO BED WITH HIM TONIGHT AND YOU'RE NOT. I'M GOING TO ROCK HIS WORLD IN BED TONIGHT. MY BODY IS LIKE FINE TUNED MACHINE AND AFTER I'M DONE WITH HIM HE WON'T EVEN WANT TO OPEN HIS EYES TO LOOK AT ANOTHER WOMAN. THIS IS SOMETHING THAT YOU'LL NEVER BE ABLE TO DO BABE.

I CAN''T STOP YOU FROM E-MAILING HIM WITH YOUR CUTE LITTLE "I WILL JUST ARREST YOU WITH MY LOVE". BUT I CAN STOP HIM FROM E-MAILING YOU. IF I CATCH HIM AGAIN, I'M GOING TO GET REVENEGE ON HIM. I'VE GOT PLENTY OF GUYS WHO WOULD LOVE TO SLEEP WITH ME. I MAY HAVE HAD FIVE KIDS BUT I STILL LOOK PRETTY HOT. I DANCE AT NIGHTS AND MEN ARE CONSTANTLY TELLING ME HOW HOT AND SEXY I AM. I COULD SLEEP WITH ANY ONE OF THEM IF I WANTED. BUT I DON'T WANT THEM, I JUST WANT DONNY. AND I PLAN TO KEEP HIM TO MYSELF, LITTLE MISSY. SO YOU JUST WATCH IT! I'M WARNING YOU!

MARIE OSMOND - WIFE OF DONNY
Goodmorning,
Hope everything is alright with you and your family.
The issue is not with my ex-husband, but it's dorris. She's schooling in Nigeria and i recieve a letter from her shcool that she's sick and the doctor said that she will need to go for appendix operation which will cost me some money. and i'm broke now. I just pay back some money to my debtors and they said that i should raise $USD1,250 for this operation, that's what's bordering me.
I have send $USD500 to them remaining $USD750 and i wont have any money untill the middle of august.
I'm mad at the whole situation. i just want to let you know.
Thanks for asking me.
My regards to your kids.
Linda.
(She also sends me a copy of Marie's hate e-mail to her)
Date: Mon, 28 Jun 2004 00:57:17 -0700 (PDT)
From: "Linda Morgan" <
linmor1958@yahoo.com
>
Subject: Fwd: STAY AWAY FROM DONNY (THIS IS WHAT I RECIEVE FROM YOUR WIFE)
Linda,
I am so sorry. I had no idea that she would be on my computer. I must have left it on. Please ignore Marie. She is a crazy woman who lies too much. She is sick in the head. We are not sleeping together, no way. She has a hot body but I wouldn't touch it! We haven't done the wild thing since my parachute accident last month when I injured and ended up in a body cast.
She is bordering me all the time now. She spends all my money on clothes and partying. She stays out all night comes home smelling of booze and marijuana. I want to get rid of her but I can't. Do you have any ideas for me on how to get rid of her? I may try and finish her once and for all, if you know what I mean. She can't keep me from seeing you.

I am saving all my love for you Linda dear. I will not be tempted by that old lady even if she tries to temp me with liquor and her sexy lingerie and promises to fullfill my every sexual urge. I'm just not going to fall for her old tricks again. She may dance naked, shaking her booty for all those men at the Lace nightclub and I really don't care. It's you that I think about Linda. I know that you can be sexier than her.

We must change our names to code names so that she will no longer find my e-mails. I will erase all our old e-mails. When you write me, please use a code name and call yourself Sammy Sosa and I will call myself Janet Reno. We must use these names so that Marie does not catch our e-mails. There are other people that sometimes try and read my e-mails. This way they will not know about us or catch us.

Love and Sexy Kisses,
Janet Reno
Goodmorning,
Hope all is well with you and your kids.
I must be sincere with you that i felt so bad when i recieved your wife's email . Cause i hate it when my fellow woman harrasing me about their man.
All you can do about her case is to report her to God and i believe God almighty will interven in the matter so that she will leave you all alone.
Anyway, It's one of does things.
Did you recieve my first email? before i forward the one she sent to me?
I told you about Dorris health and this is really disturbing me, cause i have not been able to raise the money.
I want to plaed to you here if you can look for USD500 to borrow me for the main time? So that i will be able to complete the hospital bill.
My mind is not at rest again. they are 2 and i dont want to loose anyone of them.
I will be waiting for your response.
Thanks,
Linda.
I BELIEVE ALL IS WELL WITH YOU AND YOUR FAMILY.
I WAS BUSY SINCE MORNING, THAT'S WHY I HAVE NOT BEEN ABLE TO RESPOND TO YOUR EMAIL.
I LOVE TO BE IN USA, BUT ON HOLIDAY.
ACTUALLY, I DONT MIND TO MIGRATE TO THE STATE, BUT I HAVE BEEN HERE SINCE WHEN I WAS BORN AND MY FAMILY ARE HERE.
CONCERNING THE FINANCE COMPANY, THEY ARE THERE ANYTIME. IT'S JUST FOR US TO CONTACT THEM AS TO WHEN YOU WILL MEET THEM.
WHICHEVERWAY, IF I SHOULD HEARD ANYTHING FROM THEM, I WILL LET YOU KNOW.
YOUR'S SINCERELY,
BARRISTER MATHEW AREWOH.
Brother Matt (now Fawked),
God bless you. Thank you for the information. I am having some problems, so it is of the utmost importance that we change our names in order to protect my secrecy. You see I have reason to believe that my wife, Marie, and other people have been reading my e-mails. I very much want to keep our relationship secret from them. When e-mailing please change my name to Janet Reno. For yourself, use the code name of, Fawked Indabrain. Fawked is actually a friend of mine, so no one will be suspicious. I have asked your cousin to do the same and she is now known as Sammy Sosa, also a friend of mine. Thank you.

Janet
Hope everything is alright with you and your kids.
Did you recieve my last 2 email? Why are you silent? I dont expect you to forsake me at this moment.
Dorris is dieing and i need your help.
Please respond to me, the hospital issue is a big treat to my life now.
Get back to me immediately you recive this email.
Thanks,
Sammy.
Sammy,
Please help me! I don't know what to do. I think I just killed her. She came home from her stripping job and was drunk and screaming and yelling about me and you having an affair. She took the picture I had of you and smashed it into bits. She threw pots and pans at me. Then she took chair and threw it at my 42" Plasma TV. She told me she spent $50,000 on a breast enlargement. She wiped out my bank account and it's all gone now. Then she was taking a hammer to my classic '75 GMC Gremlin and I got angry and started pushing her back. Our argument went upstairs and I pushed her over the second floor balcony. She landed chest first on the pavement. Her breasts both popped like balloons. There was blood everywhere She was naked so I picked her up and put her in the garage with a sheet over her. I took a picture, since I'll never see her again. It doesn't look like she's breathing. I'm sending you the picture so that you know that she is out of my life now and that we can finally be together.

I'm going to call the police now and tell them it was an accident.

Pray for me.

Janet
Courtesy Of A Horror Movie Website
Goodmorning,
Why did you have to kill her? I call you a killer because you know her from time that she love making trouble. I will be praying for you cause this might be funny. Like i said, I'm facing a terrible time here due to Dorris state of health. Things are not OK here and you that i relied on you, Here you are getting me into another mess. Anyway, i believe with God, all things are possible. Get back to me and let me know the situation of things over there.

Sammy.
Dear Sammy My Love,
I am home and out of jail. I was in jail for 2 days following the incident that we spoke about. I am not a killer as you said. I am a good guy and I'm certain that I am innocent of the charges against me. I have pled "not guilty by reason of insanity". She made me crazy to the point where I did what I did. It's not my fault, I just need to get a good lawyer. Either that, or I need to escape from this whole thing. I found out she was pregnant when she died. Fortunately, I don't think that the kid was mine because we've hardly done the old in and out for the past year. So, I don't feel so bad about that.

The police checked through my house. They looked through my computer. They asked me a few questions about you and Fawked Indabrain (my code name for your cousin), but I just played dumb. Please don't tell Fawked about this thing. I am very embarassed and I don't want him to think less of me, just because I did this thing.

Is your daughter still alive? I've been praying for both of you ever single hour since I was in prison. I'm sure that God would never let us down. I wish I could help out with money. I usually have lots of wad, free spending money but now have nothing but the change in my pocket. I'm broke after Marie spent all my wad on boob jobs, drugs and clothes. My brother Jimmy bailed me out of jail. Some of my Osmond family have turned against me and are siding with Marie, even though she's dead.

If I made a decision to come to Ghana would you take me in my sweet little mocha mama? No pressures. I just need to know where I stand with you. Meanwhile, while I wait for your answer I'm going to watch professional wrestling on TV all night long. Later!

Love and Deep French Kisses,
Janet Reno
Dear Sammy,
I must be quick with this e-mail as I am on the run. I had a trial and was convicted of murder last week. They did not agree that Marie drove me crazy and made me throw her from the balcony. All last week I was in prison, but I managed to escape by hiring a friend of mine to fly in the yard with a helicopter and get me out. My cell mate Bubba and I both got out. I owed him a favor and we actually became very close during our time together. We both made the escape and only took a few bullets in the event.

Now I am on my own. I am writing from a small Internet cafe in the southwest of the U.S. where I was dropped off by parachute. I have a ten thousand dollars in my pocket that my friend gave me. I am washing dishes at restaurants as I go to earn some extra cash. Dang, people are slobs I'm telling you and the stuff they leave on their plates! We'll let's just say that Mama Osmond always taught me to leave a clean plate and I don't mind eating a few leftovers.

So, how have you been. I haven't forgotten you. I was hoping to have an e-mail from you. Is your daughter okay? I'm sorry I couldn't help you during that appendicitis attack she had but I was having a few problems of my own.

Tell Fawked that my plans to fly out to Amsterdam are off right now. Maybe he can score this bank visit on his own.

So, my plan is to work my way across the country, washing dishes at restaurants along the way. It's a skill that is in demand in any town I go to! I'm so glad I went to Nick's Academy of Restaurant Science after high school to get a trade. When I get to the east coast, I'm going to board a freighter as a deck hand and sail to Africa. Then I'll travel to Ghana and we can be together finally. I'll set up a new identity and start singing and dancing in the bars there. I know they'll love me.

So, Sammy my sexy sweety. I do love you and I miss our romantic e-mails chats. I'm looking forward to a day when we can get together every day, when I can touch you and hold you and make you feel like the incredibly sexy little cat woman that you are. Grrrrrrrr!!!!!!

I can get to my e-mail from libraries and Internet cafes, so please send me an e-mail when you can to let me know that you still love me and haven't forgotten about me. You're the only person I can talk to. It is too dangerous to try and contact anybody in Utah. Please continue to use our special code names as I'm afraid of being traced.

Love and Sexually Frustrated Kisses,
Janet Reno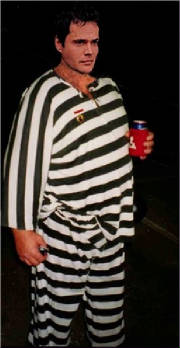 Donny the Prison Escapee
Sammy,
Every night and every day as I'm struggling for survival, washing dishes in one lousy dive restaurant after another, all I do is think of you and stare at the picture you gave me.

I am in Texas now, working my way across the country. I'm e-mailing this from the public library. Eventually I'll be in Miama and I'll catch a freighter bound for Africa. Will you be there for me?

Have you forgotten me? Have you forsaken me? Where are you my love?

Lonely Kisses,
Janet Reno

P.S. Guess what? I was on the America's Most Wanted TV show last night. They're after me. I've died my hair blonde and I'm growing a beard. I hope that you'll still recognize me!
(A desperate appeal)
Sammy,
Help me please. I am on the run. I am now in Louisiana. Trying to get to Florida to get on a Pacific freighter bound for Africa. I have about $10 thousand to my name. You haven't replied. Is it because I'm in trouble? What happened to the love? If I don't hear from you I'm going to be forced to start dating waitresses along the way. Please stop me before I do something stupid that I might regret.

Love and Sad Kisses,
Janet Reno
Dear Linda,
I am in Key West, Florida now. I have located a freighter that is willing to take me along to the west coast of Africa. We set sail tomorrow. I will have to work as a dishwasher along the way. I have $12,000 I am bringing with me that I am willing to use to start our little home in Ghana.

When I arrive, how do I find you? Do you have a telephone number?

This is the last chance I have to e-mail before we set sail. I am going back to our real names because I am afraid that you have not been getting my e-mails. I don't give a damn if they are trying to find me now. They'll never catch me on the high seas!

Love and Sea Sickness,
Donny
Dear Linda,
I have arrived. After three weeks on a freighter working as a cook I'm here! I had a long trip and had to share a bunk with Harry who has a confused sexual identity if you know what I mean and it made the trip kind of rocky. I've saved every little bit of money that I've stolen or made and I'm ready to be with you. I am in Lagos. I am staying at a hotel called Sofitel The Moorhouse, Ikoyi 1 Bankole oki road. They have Internet here so you can e-mail me. The hotel is very nice. I just wish I had you to share my bed! I have been talking to the hotel about letting me sing in the lounge. I have an audition tonight and I might have my first land job in Africa!

Can you come and get me? I hope that Ken and Dorris are well. I'm looking forward to meeting them. I feel like I know them already. Can't wait to start our new life together.

Love,
Donny
(Last chance for Linda to continue our goof)
Linda,
I know that you're probably angry with me for doing what I did to Marie back in Utah. But you don't understand that she was a crazy crazy woman. It was an accident but in a way I'm glad it happened. She attacked me and was going to kill me after she found out I was in love with you. So God bless Marie Osmond's soul. May she rest in peace. Donny Osmond needs to get on with his life. I'm looking for a new start here in Africa. You have a beautiful place to live. I travelled clear across the ocean so that I might be with you.

Please don't continue to ignore me. If you want me to go away, please tell me. Otherwise I will continue to e-mail and try and find you.

I'm still in Lagos Nigeria, but had to move to another hotel. I'm not sure how long I'll stay if you don't respond. I am singing in the lounge of the hotel where I'm staying. I've met some musicians and they want me to play with them. I may have a new career here.

Last chance for you Linda my love. What will it be. Stay with Donny or shove him overboard?

Love,
Donny Osmond
I have survived with no help from you. I am sending you a picture of me to let you know that I'm alive. You are a terrible person Linda Morgan. When I was in my time of trouble you turned your back on me and walked away. All you could do was babble about your daughter's appendix. Appendix my ass, I was fighting for my life to get out of Dodge City before the police came and locked me up for good! They were ready to hang me in Utah. I had to get out! When I show up in Lagos, expecting to connect with you and have a place to stay, I get NOTHING!. I had to beg, pimp and crawl myself up off the floor in order to survive in a land of strangers.

But I haven't died and as a matter of fact my dear I am doing very, very well. I've joined a band here in Lagos and we are calling ourselves Gbedu Dundi (Pidgen for Stupid African Music). I am the lead guitarist and singer. You should come and hear us play! We are getting lots of work and making good money. We may even make a record and get rich. And guess what, I'm not sharing any of it with you.

I've now changed my name to M.C. Vanilla. The women seem to love a guy who can play guitar, dance and sing all at the same time. So, I have plenty of other women who will arrest me with their love. So have a good life Linda Morgan. I hope you find another Mugu. I hope that you can sleep okay at night knowing that you killed Donny Osmond.

Bye bye Linda Morgan you dirty old fat butt, worn eating, repulsive hag, hideous hose beast, who has the HIV and you just ain't right in the head.

M.C. Vanilla
M.C. Vanilla and his Band
Goodbye Linda from Ghana!